Louis-Noël Bestion de Camboulas, artistic director and conductor
Juliette Guignard, general director
The ensemble Les Surprises is a baroque and multifaceted ensemble, founded in 2010 on the initiative of Juliette Guignard, violist, and Louis-Noël Bestion de Camboulas, organist and harpsichordist.
In borrowing its name from the opera ballet Les Surprises de l'Amour by Jean-Philippe Rameau, the group has placed its destiny under the lucky star of this composer, with the aim of exploring operatic music in all its shapes and forms !
By taking the ensemble artistic direction, Louis-Noël Bestion de Camboulas wishes to participate to the baroque repertoire rediscovery and its improvement with new interpretations but also to explore the sounds richness offered by a baroque instrumentarium.
The work of the ensemble is anchored in a process of musicological and historical research. Indeed Louis-Noël Bestion de Camboulas endeavour to highlight scores that have never been released since the 18th century, thanks to music libraries such as Bibliothèque Nationale de France (BNF) or Bibliothèque de l'Opéra de Paris. The latest records Passion with Véronique Gens and Rameau chez la Pompadour are good exemples of this will.
"Les Surprises have ideas, talents, a repertoire to explore. An ensemble that gives, and promises even more."

Muse baroque
"We are looking forward to the next concert of the ensemble Les Surprises !"

Alain Cochard, ConcertClassic

In 2014, Les Surprises received the "Révélation musicale" (new discovery) prize awarded by the French critic's circle for the performing arts ("Syndicat professionnel de la critique de théâtre, musique et danse).
Les Surprises recorded six discs for the Ambronay Editions label (Outhere distribution). All have received warm praises from international and national press. The ensemble also begun a partnership with the Alpha Classics label in 2020 : five discs will be released between 2020 and 2023.
Since the beggining of its activities, the ensemble performed on multiple stages and festivals all over Europe and worldwide : Opéra royal de Versailles, Opéra de Massy, Auditorium de Radio France, Opéra de Montpellier, festival d'Ambronay, festival Sinfonia en Périgord, festival de Saintes, Rencontres Musicales de Vézelay, festival Sanssouci (Potsdam – Allemagne), saison des Bozar (Bruxelles – Belgique), Saint John's Smith Square (Londres – UK), Salle Bourgie (Montréal), Beirut Chants Festival (Beirut – Liban), Singapour…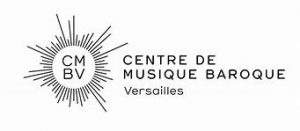 Louis-Noël Bestion de Camboulas, artistic director, organ and harpsichord
Juliette Guignard, general director and viola da gamba
Eugénie Lefebvre, Cécile Achille, Maïlys de Villoutreys, Amandine Trenc, Julia Beaumier, Jehanne Amzal, Eva Plouvier, Jeanne Lefort, sopranos
Paulin Bündgen, Blandine de Sansal, Clotilde Cantau, Alice Habellion, altos
Martin Candela, Paco Garcia, Martial Pauliat, Clément Debieuvre, Davy Cornillot, François-Olivier Jean, Romain Bazola, tenors
Étienne Bazola, David Witczak, Jean-Christophe Lanièce, François Joron, Sébastien Brohier, Louis-Pierre Patron, David Turcotte, baritone
Gabriel Grosbard, Anaëlle Blanc-Verdin, Gabriel Ferry, Tami Troman, Yoko Kawakubo, Marie Rouquié, Adrien Carré, Izleh Henry, Raphaëlle Pacault, Lika Laloum, Tiphaine Coquempot, Minori Deguchi, Camille Rancière, Federica Basilico, violins and violas
Xavier Miquel, Nathalie Petitbon, Vincent Blanchard, oboes
Sandra Latour, Matthieu Bertaud, flutes
Anaïs Ramage, Lucile Tessier, bassoon and flutes
Julien Hainsworth, Marjolaine Cambon, cellos
Marie-Amélie Clément, doublebass
Étienne Galletier, Marie Langlet, Gabriel Rignol, Ulrik-Gaston Larsen, theorbo and guitars
Clément Geoffroy, Loris Barrucand, organ and harpsichord
Manon Duchemann, percussions